Performance Chiropractic Serves the Concord Area with Premium Care
Here at Performance Chiropractic, we serve the Concord area with quality chiropractic services for chronic conditions, injuries, sports-related trauma, and more. If you have not experienced quality chiropractic care, come in and discover how this form of medicine can improve your overall health by addressing the original cause of your ailments instead of masking your pain. We strive to improve your mobility and quality of life by helping you heal from your injury in the most efficient way possible. We welcome new patients to come and enjoy the perks of spinal adjustment and whole-body health care.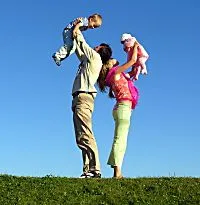 Chiropractic Care
We offer chiropractic treatment using the Palmer technique. This treatment involves spinal manipulation that chiropractors are best known for. The Palmer technique involves manual manipulation as a way of realigning the spine and joints. Using this and other techniques for spinal manipulation has been proven to relieve lower back pain. At your consultation, our chiropractor will determine which technique or blend of techniques will best treat your condition.
We also offer prenatal chiropractic care. This treatment helps pregnant women experience a healthier pregnancy with less nausea and back pain by usually using the Webster technique. Treatments using the Webster technique include adjustments to stretch ligaments and tissue while helping balance your pelvis.
Other Services
We offer much more than leading chiropractic care at our practice. We also offer laser therapy which can reduce inflammation and speed healing. You can receive sports massage therapy at our practice which can also reduce inflammation. Patients can even effectively treat various injuries at our practice. Our chiropractor will help you determine which of these services is best for your condition at your first consultation.
We also provide nutritional advising and lifestyle advice. Whether you need advice on the best nutritional plan to follow for your body to heal properly or how to achieve your personal fitness goals, we are here to help you with our years of medical experience and knowledge of the human body. Corrective exercise training can also be used for full recovery and vitality. Our training will empower you to work out at home and in our office for complete effect.
Make an Appointment for Chiropractic Care Today
At Performance Chiropractic, we provide quality treatment to patients in the Concord area for whatever pain or discomfort they may be experiencing. We also offer a wide variety of other treatments that can alleviate pain and speed up the healing process. A well-balanced skeletal system can help your nervous system to function. You deserve to have a chiropractor who is compassionate and will put the best possible treatment plan in place for you. Even if you do not have a condition or injury that requires additional care, we provide spinal screenings, chiropractic massages, rehab exercises, and more. We are passionate about giving the kind of treatment that is right for you. Call us at 925-687-5515 to see how we can help!